Meet Pota
Hello,
Thank you for taking the time to learn a little more about me and how I work. I am happy to share with you my expertise, skills, and values. I know a home is often my clients' greatest single investment. Whether I am representing a Buyer or Seller of a condominium, house, or multi-unit building, I am passionately committed to representing your best interests – to sell at the best possible price or to buy the perfect home.
The most important person in our relationship is you. I am here to use my 25 years experience selling hundreds of homes to support you in all ways possible: to help you make smart real estate choices, ensure the success of your transaction, and provide you a positive, memorable home buying/selling experience. The greatest satisfaction for me is to improve the lives of my clients through real estate.
I would like to learn your story, your vision, your dreams. Together we can tailor a strategy unique to you and your success. Whether you are a first time buyer or a seasoned investor, I offer you insightful advice about San Francisco's real estate market to help you make smart real estate choices, ensure the success of your transaction and the quality of your experience. I'm smart, patient, SF savvy and solutions oriented. I have a tireless work ethic. If you want to sell at the best possible price or buy the perfect home, call me. Let's put together a plan so you can succeed.
I look forward to working with you! I'll be grateful for the opportunity and you can be confident you have made the right choice. Because no one will work harder for you or care more about getting you what you want than I will on your behalf.
About me:
I am a top San Francisco Realtor having sold hundreds of homes since 1991. My 5 star reviews from many satisfied clients describe me as a knowledgeable and caring professional. My personalized service and business acumen add value to every transaction. I listen, understand and provide the right support from start to finish. Most of my business is repeat and client referrals because clients have had such a successful and enjoyable experience working with me.
I know the pulse of the San Francisco market at all times and point out opportunities as well as pitfalls. I have researched, negotiated and advised on a diverse range of both big and small properties with clients based right here or far away—always with my clients' goals as my priority.
I handle each transaction with the utmost professionalism and integrity. I take pride in my achievements. However, I define my success by the trust and relationships I build with my clients.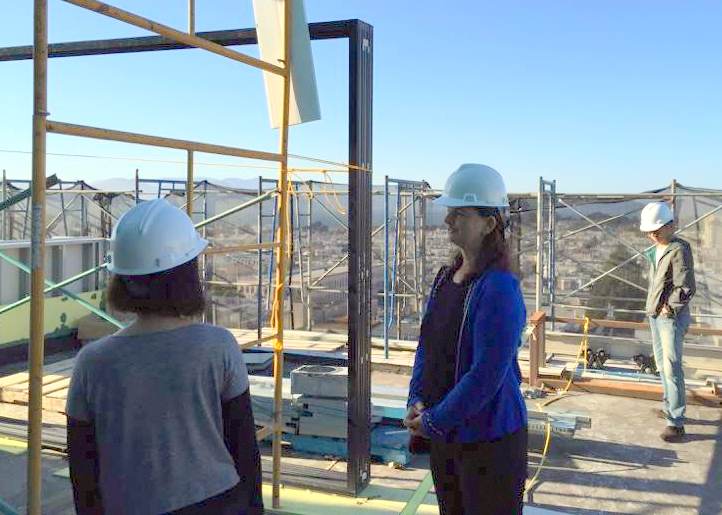 P

ersonalized Service
Complete support staff available 24/7
As a team player, I bring together the right people. I offer you the benefits of established relationships with bankers, accountants, attorneys, insurance brokers, tradespeople, tax specialists, title officers, property inspectors, financial planners, 1031 exchange specialists.
Referrals to top brokers outside SF.
Working in whatever way works best for you—from hand-holding through every step, particularly if it is the first time buying or selling, right through to long distance representation, as on behalf of an older relative. I am flexible and adapt to the amount of contact a client would like to have as well as the pace the client is seeking, fast or slow.
Helping you make smart real estate choices to fulfill your dreams and goals, express your lifestyle, and build wealth through real estate. I get the big picture and I get the details, allowing you to fall in love with the property of your choice, sell for the highest price, or make the investment decisions you need to make.
O

ptimistic

I never give up. Recently I helped clients buy a home after a 2 year search. I demonstrated patience in waiting until they were ready and found the right place. I then made certain they won the property despite competing against multiple bids.
T

ailored

I understand that a home is often my clients' single greatest investment. I tenaciously protect my clients' interests–whether to sell at the best possible price or buy the perfect home. I offer cutting-edge marketing, outside the box solutions, and skilled negotiations.

No two transactions are alike and each buyer or seller is a unique individual with a unique real estate objective. I understand this and tailor my service to provide innovative solutions—not predictable thinking—to help clients achieve their real estate goals.
A

pproachable

My style is down to earth, open, honest and easy going. I truly enjoy working with all types of clients. Working with me means working comfortably with a caring professional who listens, understands and provides the finest service. I am professional and assertive yet I do not pressure.

I have been fortunate to work with the best clients.
Click here to see why clients have had such a successful experience with Pota

Personal
Pota is a Greek name as I am first generation Greek-American. I was raised by my immigrant parents with the traditional values that are the foundation of my life and success-of honest dealings with others, diligence, loyalty and reliability.

Originally from Miami, Fl, I have lived in San Francisco almost 30 years. Before moving to San Francisco I worked in Washington D.C., working as a legal researcher specializing in aviation and international trade.

I am a San Francisco property owner with personal experience in TICs, equity sharing and condo conversions. Married with one child in high school, I enjoy being active in the community.

We love baseball in my family. My son is a catcher for his high school team, and we listen to Giants games on the radio almost nightly. We follow the Red Sox too, because my husband is from Massachusetts. Occasionally we head out to a field on a weekend afternoon for some extra practice where I enjoy shagging fly balls.

When not working I enjoy yoga, travel, learning about science and long walks with friends.

Education
I have a degree in Economics from the University of Pennsylvania. I speak Greek fluently and have traveled extensively, including living in Europe for a year.

Community Service
I have always been an active parent in my son's school. I served on the Board of Trustees at Gateway Public Schools, and chaired the fundraising committee at Gateway Middle School. Previously I coordinated Art in Action, a volunteer-run program which provides art education to students based on famous masterpieces. I oversaw 55 parent volunteers at Lafayette Elementary school and was responsible for the program's administration. We are now an SHC family and I help out as I can.

Pota's pledge of service:
I pledge to:
Act as your full time professional, putting your needs and priorities first.
Communicate regularly and often. I will explain what is a complicated process in as straight-forward a manner as possible.
Listen carefully to you and hear your needs.
Tell you the truth, no matter how difficult.
Keep my promises.
Guide you efficiently through the entire real estate transaction, handling every detail.
Steadfastly represent your best interest with exclusive and professional services that are ethical and confidential.
Fun fact: Why a poppy for my logo?
I identify with poppies because they have deep tap roots that allow them to thrive in even the toughest environments while still providing beauty to the world.
Affiliations:
National Association of Realtors
California Association of Realtors
San Francisco Association of Realtors
Small Property Owners of San Francisco
Panhandle Residents of San Francisco