BRE #01117624


Welcome
Hello, I am Pota Perimenis, NOPA's #1 listing Realtor in 2016-2019 and neighborhood resident. I created this site as a resource to:
• See what properties are on the market in NOPA (the North Panhandle neighborhood).

• Connect with NOPNA, the neighborhood association and find information on neighborhood amenities.

• Offer my services as the #1 NOPA Realtor with 28 years real estate experience.
Questions about the real estate market? Please contact me at 415 407-2595. I look forward to hearing from you. Thank you!
Pota Perimenis
Local NOPA real estate expert.
Live. Love. NOPA.
"Pota has great insight, is a specialist in the NOPA area, and has great customer service skills. Her research and strategy skills resulted in a maximum return for our property." –B. Yokoyama, Seller of 610-612 Masonic
My Listings and Recent Sales
Testimonials
Why clients choose to work with PotaEnjoyable to work with Pota made this a painless experience for us through her calm presence, assertiveness and professionalism. We have truly enjoyed working with her.C. Alioto
Local knowledge and lots of it When I shop I shop local. Pota was the natural choice for our Realtor when the time came to sell our property.J. Briscoe
Pota was instrumental in our buying our current condo in the Richmond and has always been a wealth of unbiased knowledge about topics even well beyond housing (she has a long, successful track record in real estate and also has a grade-school-aged son– she knows a ton about schools, etc.). Most important, Pota has never pushed us into any decision, nor encouraged us to buy beyond our means… read moreK. Barrett
Going the extra mile Five stars for Pota! She goes the extra mile… actually the extra ten miles, and then some. She is super savvy and got me what all other real estate agents said was impossible. I went through four other agents before her. She listened to what I wanted and she stuck by me through thick and thin. She is the one!D. Rose
Professionalism Throughout the listing and sale process, Pota exhibited not only a high degree of professionalism, but also had enthusiasm and determination that made the process very smooth. Her knowledge of the Panhandle and NOPA area are extensive, and she does whatever it takes to ensure her clients remain fully informed on the results of open houses, inquiries and current… read more-RRB
Wise counsel and good luck charm : ) I have worked with Pota now on three different transactions representing me from both the Buy and Sell side. It easy to say Pota is my good luck charm but when you get into the details of how she performs her job you grow to appreciate how good she really is. Pota redefines the concept of being "hands on". She provides wise counsel on pricing supported by facts… read more-M. Holmes
Long distance clients Pota recently handled all aspects of the sale of my sister's house in San Francisco. She provided outstanding service and is the best realtor I have ever dealt with. As I live in the Seattle area and recently moved my sister up here, we relied on Pota to do much of what an owner would normally do to get the house ready to sell. She was amazing… read moreB. Rieck
About NOPA:
The North of Panhandle area, or NOPA, is more than an acronym. It's a thriving neighborhood. In fact it is one of the city's most in-demand places to live. Situated just north of Golden Gate Park's Panhandle, and abutted by the Divisadero corridor, there is always something to do, and often within walking distance. Here you are central to everything, with easy freeway access, several MUNI lines, and plenty of bicycle routes. The Panhandle and Golden Gate Park are virtually outside the front door, providing a green urban oasis perfect for dog walking, exercising, enjoying the world-class museums, or just getting out in nature. The Panhandle also offers a children's playground, newly renovated basketball hoops, and open areas for material arts practice and exercise.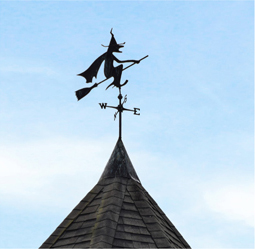 NOPA is nestled between Cole Valley, Haight-Ashbury, and Laurel Village, USF and UCSF. West NOPA, bordered by Masonic, Fulton, Fell and Stanyan, enjoys the benefits of a central location, while retaining the feel of a quiet enclave. NOPA homes are a mixture of condominiums, multi-unit buildings, and single family homes. Young professionals, students, families and long-time residents fill up NOPA's many Victorian, Edwardian, and contemporary dwellings. There are plenty of opportunities to meet your neighbors, be it at Sunday's Divisadero Farmer's Market or the bi-monthly Divisadero Art Walk. During Halloween some streets are blocked off for the local trick-or-treaters. The are a couple of neighborhood associations to become involved in: NOPNA – North of Panhandle Neighborhood Association organizes events and keeps everyone informed about neighborhood news. There is a neighborhood association for West NOPA too: ProSF. The neighborhood even has it's own parents' group. Services and entertainment are easily accessed, making it easy to leave the car in garage. In addition to Divisadero's many trendy cafes, clubs and shops, you can do grocery shopping at Lucky Center on Fulton, hit up Broderick Place for specialty deli goods, or get a wonderful selection of organic foods at Gus' Market and Whole Foods. USF's Koret Center gym includes an Olympic size pool and offers residents special rates. Yoga studios, personal training gyms, hair/nail salons, and restaurants are all a short stroll away.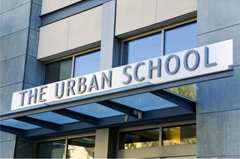 In NOPA it's possible to get a full education from preschool to grad school and not have to leave a 10 block radius! Pacific Primary is an excellent pre-school. New Traditions is the neighborhood elementary school. If you are around at 9:30AM each morning dozens of students can be seen walking or biking to school with their parents. SF Day school is one of the best K-8 private schools in the city, also within walking distance. City College, John Adams campus, is right on Masonic (the old location for Lowell High School). Urban High School is a private school a few blocks way. The public high school, Wallenberg, is right on Masonic. USF, a private Jesuit University is at the top of the hill on Fulton. There are many restaurants. Here are a few: Little Star Pizza for awesome deep dish pizza in a fun atmosphere, Bistro Central Parc (delicious French cuisine), La Urbana (Mexican), Gambrinus (Euro comfort food), Barrel Head Brew House, NOPA, Bar Crudo, Maven, Green Chile Kitchen, Tsunami Sushi, Brenda's, Jannah Mediterranean, and more. Don't forget the Green Chile Kitchen pie shop for dessert.

I have lived and worked as a Realtor in NOPA for 28 years. When I think of NOPA I think of the people I see outside: parents with babies in their strollers, older kids on bikes, teens on skateboards, college students going to classes, seniors like my mom with canes or walkers, and all the other ages in-between enjoying our neighborhood. I have raised my family here – my son learned to ride his bike at the Panhandle and was a regular at the playground. We go on family bike rides through the park to the Ocean. I love that my next door neighbors are also friends. We have shared New Year's day brunches, egg dying in the back yard for Easter, chalk art and jump rope on the sidewalk, home-made baked goods, and walks together. And for the neighbors whom I know less well, from passing them on the street as I walked the neighborhood, I always get a smile and a wave. NOPA is a picturesque, friendly neighborhood – and great place to call home! If you are thinking of buying or selling in NOPA, let's talk. Your NOPA home needs a NOPA Realtor. No one knows the market and the neighborhood better than I do. I love living and working in NOPA as an owner and Realtor for 28 years. I believe in the value of our neighborhood.It matters who represents you. For me, getting NOPA sellers top dollar is personal. So is helping buyers who want to buy in NoPA.
Let's connect
I am happy to answer any additional questions you may have. If you are looking for an experienced Realtor to help you buy or sell in NOPA, call me for a consultation. I am a dedicated professional focused on ensuring your success.